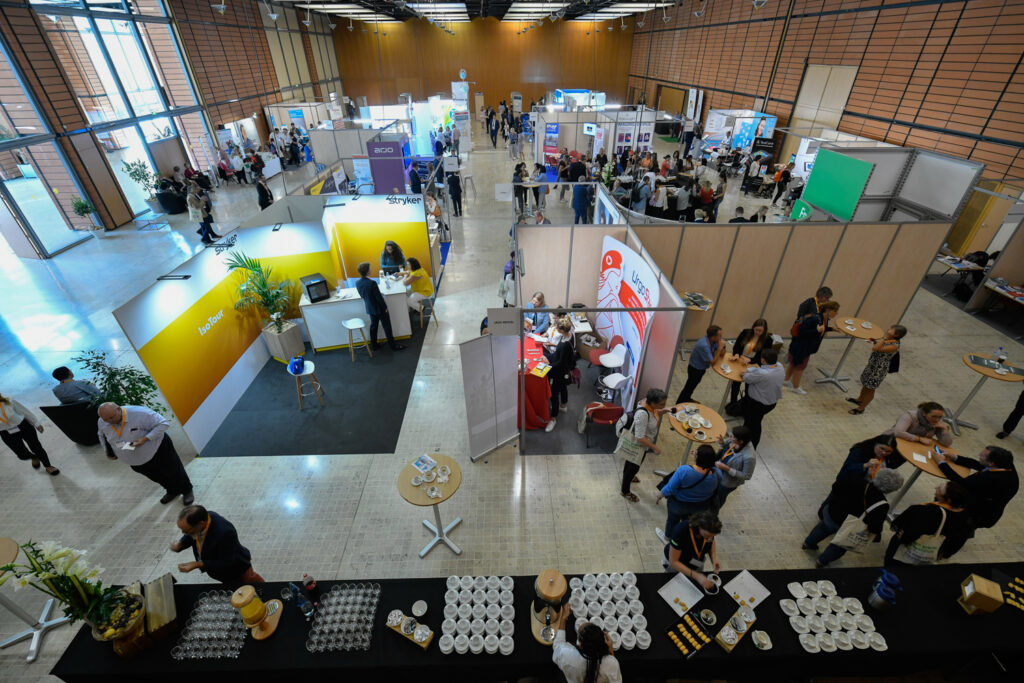 Exhibition Zone A
1 – 9 sq. m. floor space: 550 € per sq. m.
Additional sq. m.: 500 €
After purchasing 18 sq. m., the additional sq. m. is: 450 €
Exhibition Zone B (stands 27 – 30 & 33 – 37)
1 – 9 sq. m. floor space: 450 € per sq. m.
Basic hiring of floor space includes:
Exhibition space (floor space only: no shell scheme, furniture, carpet or other furnishings)
Acknowledgement as an exhibitor in the programme with logo and contact information
One conference bag with the programme
Participant list before the start of the conference
Security and technical supervision
Two exhibitor badges up to 9 sq. m., one more badge for each additional 3 sq. m.
Exhibition Guidelines
Technical specifications for exhibitors who have already booked their space
Practical information
Other Deadlines overview
Exhibition terms & conditions
Practical information
Exhibition location:
The exhibition is placed on the same level as the whole conference divided into Zone A and B. Lunch and coffee breaks will be served in the exhibition area. The poster area is located in the close vicinity of the Zone A exhibition area and as part of the Zone B exhibition area.
Set-up date:
13 September 2022
Shipment dates:
Dates for accepting packages: 5 – 9 September 2022
Exhibition opening hours:
14 September 2022 (Wed) | 15 September 2022 (Thu) | 16 September 2022 (Fri)
Dismantling day:
16 September 2022, evening
Conference venue:
Clarion Congress Hotel Prague
Freyova 33, Vysočany
190 00, Prague 9
Czech Republic
MORE INFORMATION IN THE EXHIBITION GUIDELINES ABOVE.
Other Deadlines overview
Exhibition terms & conditions
Booking form
Book your stand by filling out this form and kindly send it to office@epuap.org.