EUROPEAN PRESSURE ULCER ADVISORY PANEL
"To provide relief for persons suffering from, or at risk of, pressure ulcers, through research and the education of the public and by influencing pressure ulcer policy in all European countries towards an adequate patient-centered and cost-effective pressure ulcer care."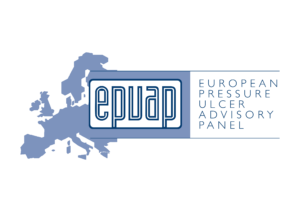 EPUAP ANNUAL MEETING 2024
The next EPUAP Annual Meeting is taking place in Lausanne, Switzerland! We are very excited to hold the congress in SwissTech Convention Center from 25 - 27 September, 2023.
CONFERENCE WEBSITE
PRESSURE ULCER ALGORITHMS
On the occasion of the STOP PRESSURE ULCER DAY, EPUAP put together 2 algorithms that can be used as basic guidelines to follow when preventing/treating pressure ulcers.
DOWNLOAD
Collaborative partnerships
EPUAP represents the whole of Europe and will continue to develop collaborative partnerships with national, regional and local associations.
Transparency & Communication
We strive to ensure transparent communication among EPUAP committees and members. Every member is an important part of the EPUAP community.
Digitalisation & Sustainability
EPUAP is striving for environmental responsibility and digital efficiency.
The European Pressure Ulcer Advisory Panel welcomes 6 new trustees in Scientific, Education, Research and Guidelines Committees! We are more than excited to have these
Read More »
To celebrate International STOP Pressure Ulcer/Injury Day on Thursday, November 16, 2023, E-versions of the 2019 CPG and QRG will be available for free download
Read More »
International Pressure Ulcer/Injury Guideline 4th Edition, COMING 2025! We are excited to announce that the Fourth Edition of the International Pressure Ulcer/Injury Guideline is in
Read More »
EPUAP: TIME TO MOVE FOR PRESSURE ULCER PREVENTION
Official Announcement About the Situation in Ukraine