Webinar #1: Clinical challenges of Caring for COVID-19 Patients
This CLINICAL WEBINAR assists clinicians on the front lines caring for patients at risk for pressure ulcer development and protecting themselves from suffering skin breakdown during this difficult time. The speakers are EPUAP Trustees who work clinically and have built a lot of experience in caring for these patients over the last couple of months.
Webinar #3: Biomechanics and the Impact on PU Development
I will explore the currently known aetiology of PUs from a biomechanical and mechanobiological perspective, with focus on the potential PU risks associated with use of medical devices during the current COVID-19 pandemic. I will also describe the worrying mechanobiological links between the known aetiology of PUs and COVID-19. Lastly, I will discuss relevant bioengineering research that is underway and the long-term research & development work needed for minimizing the risk of DRPUs.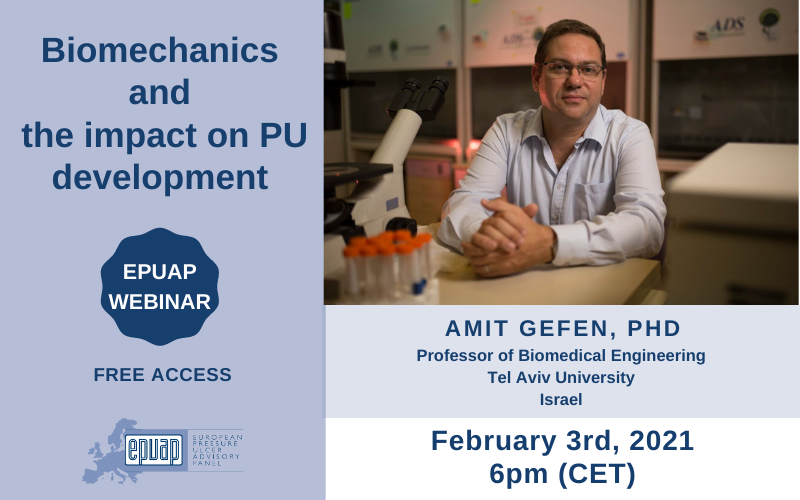 Webinar #2: Risk Assessment in Clinical Practice; PURPOSE-T
This webinar considers epidemiological and biomechanical evidence in the development of an applied clinical conceptual framework for pressure ulcer development. It goes on to describe the application of these principles, through the development of a new generation Risk Assessment Instrument, PURPOSE-T for use in clinical practice.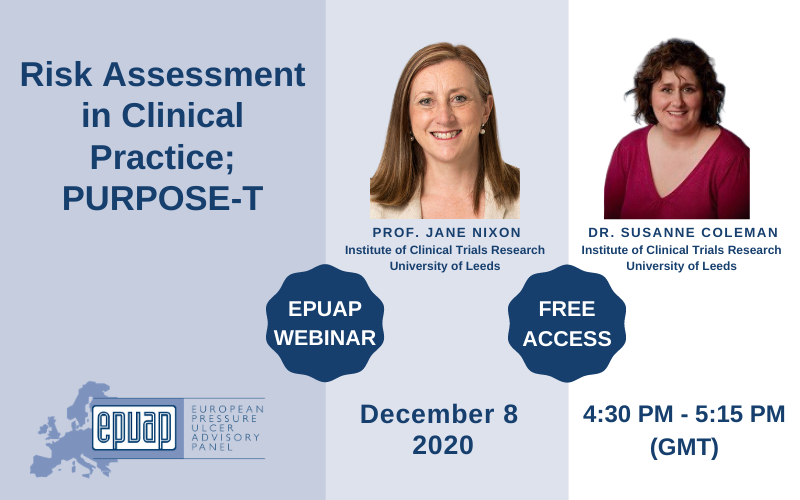 Webinar #4: Implementing PU Prevention Protocols into Clinical Practice
This webinar will focus on how to engage organisations in the implementation of pressure ulcer prevention protocols. In doing so this webinar will discuss how to affect change, what to include in a protocol and will finish with a real world example of a campaign aimed at achieving zero pressure ulcers within a large university hospital.